---
Bihar Association of North America (BANA), a 501(c)(3) non-profit organization, hosted its showcase event, BANA Academic Fest-2019 on August 10th at Houston Community College, Stafford. The mission of BANA has been to preserve and promote social and cultural heritage of India by fostering academic and cultural excellence among children in USA. It has been a great achievement for BANA to successfully organize this event for 21 years.
The Academic Fest is an event where students ranging from grade 1 to 12 compete in multiple categories. This year about 118 students participated in Primary(Grade 1-3), Elementary(Grade 4-5), Middle(Grade 6-8), and High (Grade 9-12) school sections in Math, Spelling Bee, Vocabulary, Science, Art/Coloring, SAT Practice Test, Speech and Debate categories.
Academic Fest allows students to stay engaged in academic activities and keep motivated/challenged during summer. It also provides a competitive platform to prepare for the upcoming school-year. In recent years BANA Academic Fest has become a community tradition recognized for promoting academic enrichment and professionalism among our next generation.
BANA Mock-SAT-Exam was sponsored by TestMasters. Spelling Bee testing for Elementary/Primary groups was coordinated by Ganesh Dasari and included Krishnakumar Balasubramanian, Aruna Vanuluri, Sanjukta Payra and Satya Kota. Rakshit and Pranav were the pronouncers. They are former participants of Scripps National Spelling Bee. Elementary/Middle school Science and Math tests were set by TMSCA. Grading was computerized to enable fast and accurate test grading and coordinated by Santosh Verma and Amit Kumar. ExxonMobil and GSI Environmental Inc. are the key sponsors of the Academic Fest.
BANA Academic Fest started at 8:00AM and concluded around 4:00PM. The lead organizers of this year's event were Amaresh Mishra, Rakesh Sinha and Atul Sinha. They were helped by several lead coordinators/volunteers who worked hard to make this event successful. Additionally, several non-BANA personnel graciously contributed their time to serve as judges/evaluators.
The event began with welcome by BANA President Atul Sinha and youth-representative Arya Ranjan and Akash Sinha. They highlighted the mission and key achievements of BANA in past 25 years. Students/parents were also briefed about the exam schedule/rules. Subsequently, students were led to respective events/rooms by event coordinators.
Participants break for lunch around noon. The contest continued after the break with brisk speed. The event closed with the final round of the High School debate "The United States federal government should substantially reduce Direct Commercial Sales and/or Foreign Military Sales of arms from the United States". The finalists Anurag Routray, Anhinav Sinha and Adarsh Agarwal presented their opinion and arguments with concrete facts and debated in a respectable/professional manner in a close contest. Awards were given for top three (3) position in each category for each grade.
BANA President Atul Sinha thanked and congratulated all organizers, volunteers, judges and sponsors for their help/support for a successful Academic Fest-2019. He tendered his special congratulations to all the winners and participants. The current India Culture Center President, Mrs. Nisha Mirani and Vice-President Mr. Pramod Bengani also congratulated and gave awards to the winners.
As the awards were distributed, a crowd crescendo welcomed the winners to accept their accolades which came in the way of a trophy, certificates and a firm reassuring handshake from distinguished presenters Vijay Singh, Madhusudan Choudhary, Ram Mohan Malik, Chandeshwar Sharma, Santosh Jha, Ravi Kant Choudhary, and Bijay Kumar Singh.
For question/membership/sponsorship, contact banahouston@gmail.com or visit http://www.banahouston.org.
---
---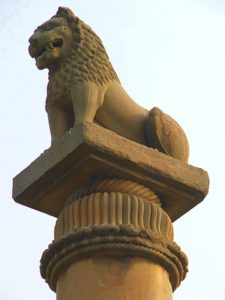 Migration: In the nature that a man/woman who is appreciative of the fact that he/she has to adopt the way of life of a new land, he/she need not abandon the people, the culture and the tradition of the land he/she once lived in. It is in such pursuit that this association came into existence on March 27, 1992 when:
We, the people from Bihar, India, living in the United States of America joined together and declared the formation of the BIHAR ASSOCIATION OF NORTH AMERICA which is organized and operated exclusively for education and charitable purposes within the meaning of Section 501(c)(3) of the Internal Revenue Code of 1986 or to any corresponding provision of any future federal tax law.
The primary activities of BANA will include the following:
1. Academic Festival: The Academic Festival will be held every year in the United States of America at an academic institution in the Greater Houston area. The purpose of the Academic Festival will be to bring together students from Kindergarten to 12th grade to participate and
compete in spelling bee, math, vocabulary, speech, debate, art, SAT, etc. Top performers in each of the academic categories will be awarded trophies and certificates. The activity will typically be held towards the end of the summer vacation and will help students to prepare for academic competitions during the school year.
2. Cultural Festival: The cultural festival will be held every year in the United States of America at a venue in the Greater Houston area. The primary objective of the festival is to promote music, dance and performing arts traditions (both popular and classical), primarily, of Bihar, among
both BANA members and non-BANA attendees of the Festival. The performers of the arts, at the Festival, will typically be members of BANA from the Greater Houston area. They may also include non-BANA performers who have interest in culture and traditions of Bihar.
3. Arrange seminars and meetings concerning Bihar and India and their interrelationship with the United States and other North American Countries generally to promote educational and cultural activities among people having interest in Bihar.